Composition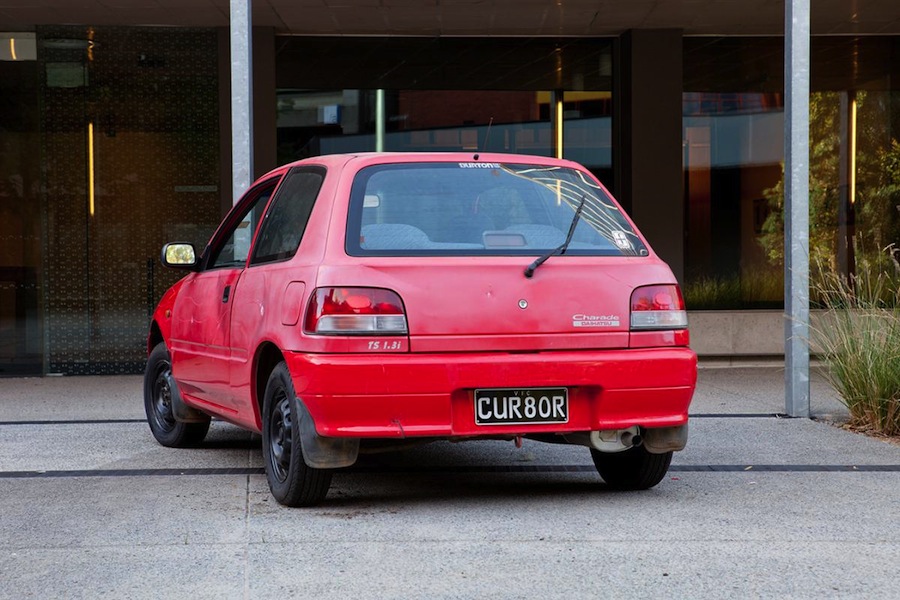 Stuart Ringholt, 'Cur8or' (2014)
By mh
|
Tagged action, australia, car, cur8or, curator, device, drive, forward, fuckem, fun, joke, machine, mobility, motion, operate, performance, public art, public space, red, stuart ringholt, unknown, wheels
|
Comments (0)
'The Awaiting' (1991-92) by John Gibbons.
By mh
|
Tagged action, architecture, brown, device, DIY, fuckem, functional, green, industrial, ireland, John Gibbons, machine, mechanical, romance, sculpture, steampunk, steel, trash, uk, unknown, yellow
|
Comments (0)
Lennart Lahuis, 'Dis-penser (Study I)' (2014)
By mh
|
Tagged action, burn, collection, conductor, damage, device, DIY, dutch, fuckem, gas bottle, heat, inside, installation, lennart lahuis, life, light, machine, metal, netherlands, newspaper, outside, paris, romance, sculpture, smoke, space, steam, suspense, the wild, trash, unknown, white, windows, wood
|
Comments (0)
Isabelle Andriessen, 'The Mesh – strange strangers between life and non-life' (2015)
Tonio de Roover, 'Rack II' (2013)
By mh
|
Tagged architecture, barrier, connected, decoration, design, divide, function, gold, grid, hanging, installation, mesh, mirror, netherlands, openings, pattern, rack, regularity, rotterdam, screen, sculpture, silver, space, steel, structure, tonio de roover, tubes, unknown
|
Comments (0)
Erika Hock, 'Poster Device (Diplomats & Martyrs)' (2013)
steel, spray paint
Christiane Löhr, 'Konvexes Haarnetz' ('Convex hairwork') (2005)
Rosemarie Trockel, '56 Brushstrokes' (1990)
The '56 Brushstrokes' are the product of a Painting Machine designed by Rosemarie Trockel. Seven rows of eight brushes are attached to shafts oufitted with steel rollers, which are drawn along a track approximately two meters long by a spool driven by an electric motor. The brushes are manufactured by Da Vinci, the painter's brush factory in Nürnberg, with the hair of real artists. As they are pulled along, the brushes are first dipped in watercolors and then drawn over Japanese paper, so that they leave behind eight different brush strokes running in multiple broken "autograph marks" parallel to one another.
By dd
|
Tagged 90s, artist, autograph, automatic, brush stroke, dip, drip, germany, hair, japanese paper, painting machine, person, poetry, portrait, Rosemarie Trockel, sign, visual language
|
Comments (0)
Koo Jeong A, untitled (2011)
By mh
|
Tagged action, architecture, blank, brands, cigarettes, collection, DIY, empty, filters, found, fuckem, gesture, installation, Koo Jeong A, messy, minimalism, objects, packs, ramp, romance, smoking, south korean, stuff, the wild, trash, unknown, wall, white
|
Comments (0)
'Less is more, love is blind' (2007) a performance by Mauro Cerqueira.